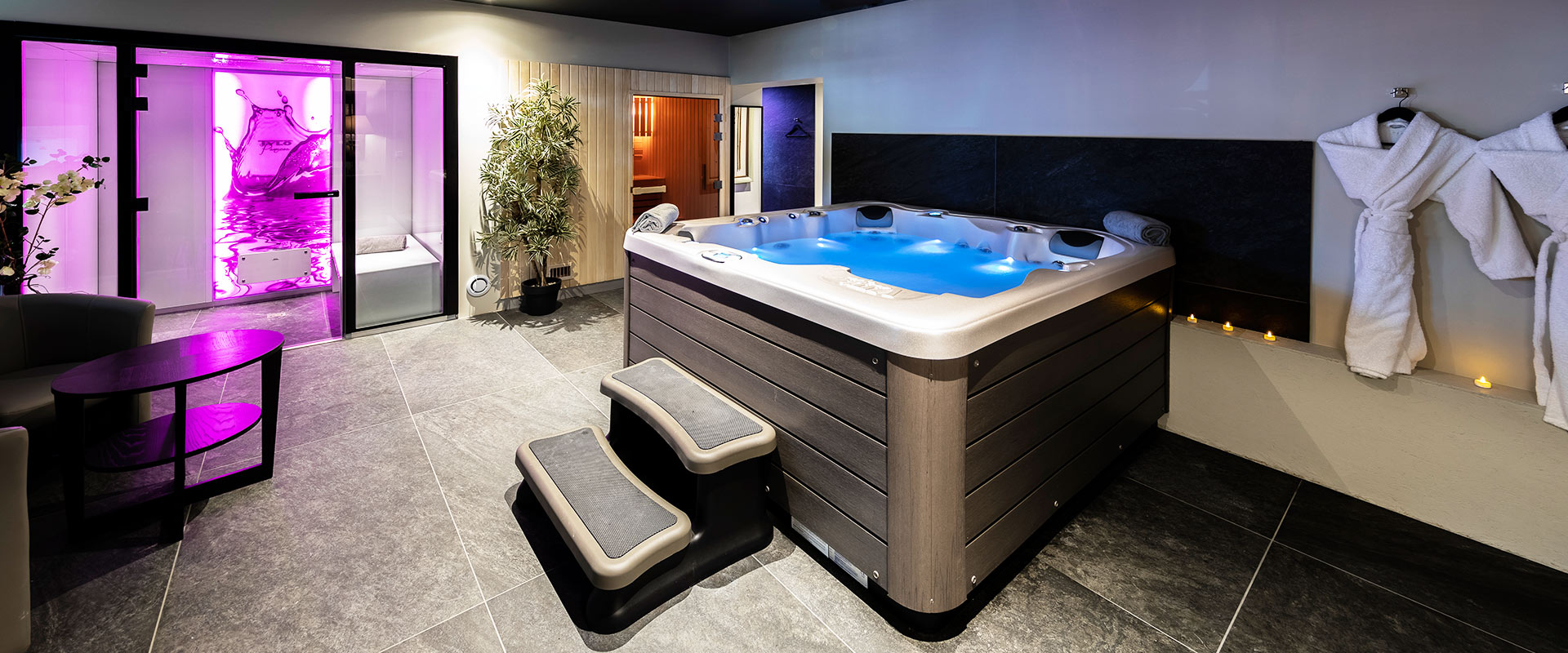 THE WELLNESS CENTRE OF THE HOTEL DE L'ABBAYE
3 wellness areas await you at l'Hôtel de l'Abbaye
WELLNESS CENTRE
To offer our customers a unique experience of relaxation and well-being, we have developed a journey through 5 relaxing and invigorating spaces: hot tub, sauna, Turkish bath, sensory shower and salt wall. Offering a unique experience, our wellness center is available subject to booking or private group hire with suplement.
SPA TREATMENTS
We offer our guests a spot of rest and relaxation with a selection of treatments. A beautician-consultant will provide you with a personalized service for a one-of-a-kind experience. According to the availability of our partner and to guarantee you a quality service, we advise you to book this service in advance.
WELLNESS
The relaxation course
• 5 relaxing and invigorating spaces
Different treatments
• Hot tub
• Sauna
• Turkish bath
• Sensory shower
• Salt wall

FITNESS CENTRE
Bathed in natural sunlight, our fitness centre is available for the exclusive use of our guests, who have access to high-performance equipment: rowing machine, bike, elliptical trainer, treadmill.
OUR CATALOG
Discover all our treatments and services in the catalog of spa treatments at the Hotel de l'Abbaye.
If you wish to read the complete catalog of our services, please send us a request using the contact from