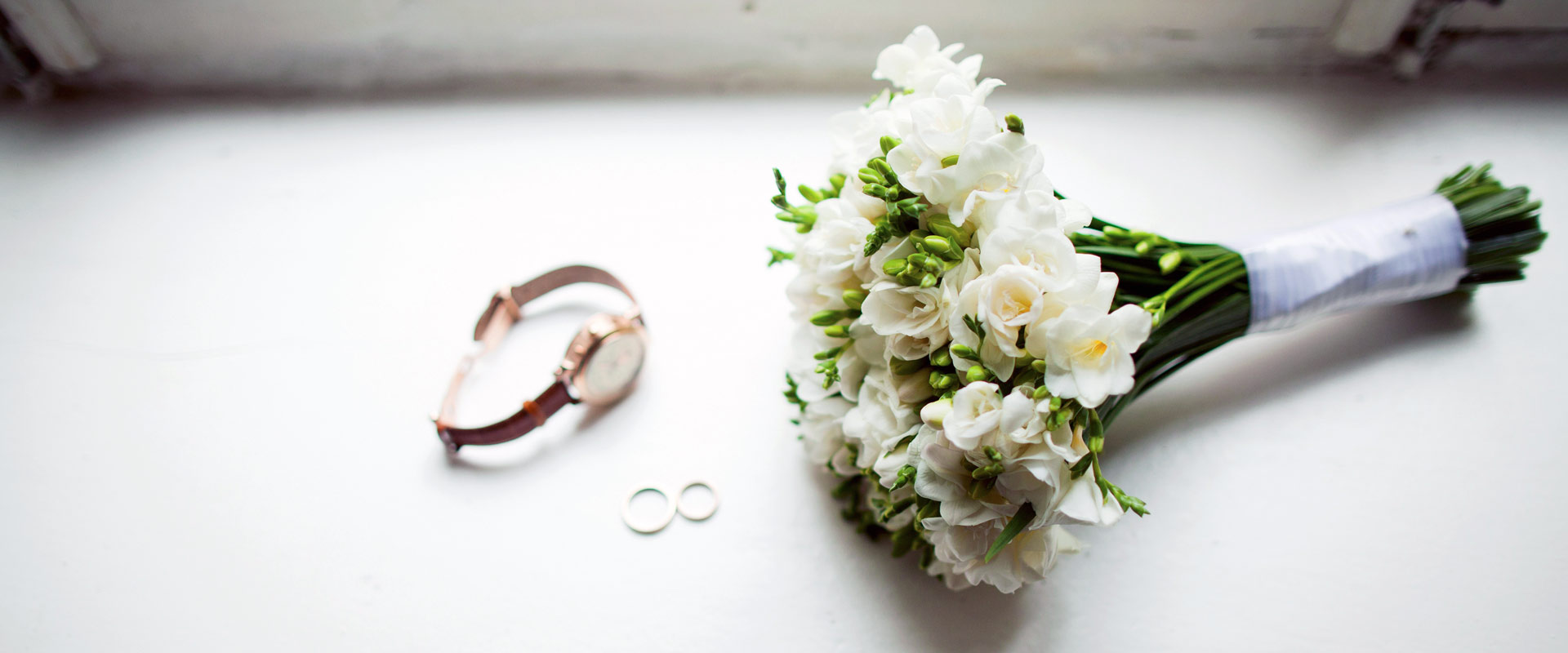 A WEDDING IN NORTH BRITTANY, NEAR SAINT MALO IN FRANCE
Here in Hôtel de l'Abbaye, you are in safe hands for the organisation of your wedding !
Ideally located between Saint Malo and the Mont Saint-Michel, in the middle of a splendid forest, the Hôtel de l'Abbaye is a 4 stars hotel with a spacious and elegant wedding reception room and the best quality of service.
The hotel offers 50 rooms, with one romantic suite which will ravish the newly weds. Near the hotel is the Tronchet Abbey, in which you can celebrate your religious wedding. The park of the hotel can also be arranged with tents and tables outside. Le Jardin de l'Abbaye, the restaurant of the hotel, offers a catering service.
An unforgettable and romantic  wedding in France.
A wedding is a unique event in one's life. That is why, here, at the Hôtel de l'Abbaye, we do our best to make sure your event will be unforgettable. What better setting than a luxurious and charming estate in the midst of Brittany ? The hotel is surrounded by a splendid wooded garden, next to a golf resort and a lake. The nature surrounding the hotel is astonishing, and with its outdoor heated swimming pool, the estate offers a majestic and romantic setting.
ORGANISATION
Reception capacity
•150 persons
Services on request
• Florist
• Photograph
• Decorator
• Catering
• Dj, musicians

RECEPTION ROOM
Our teams and partners are experienced and qualified for everything to go accordingly. Enjoy your wedding without a worry !

A wedding in the Abbaye
Just next to the 4 star hotel, the Abbaye of Le Tronchet will be the perfect place to celebrate your religious wedding. For any further information, please contact the director of the hotel.
WEDDING, FAMILY REUNION, BIRTHDAY, HONEYMOON...
The Hôtel de l'Abbaye welcomes you for weddings as well as any other event.
The 4 stars hotel can indeed organize baptisms, bachelor and bachelorette parties, birthdays... for incredible fun and memories. The elegance, refinement, charm and character of the estate will surely please you !
---
More informations
contact us for more information and quote