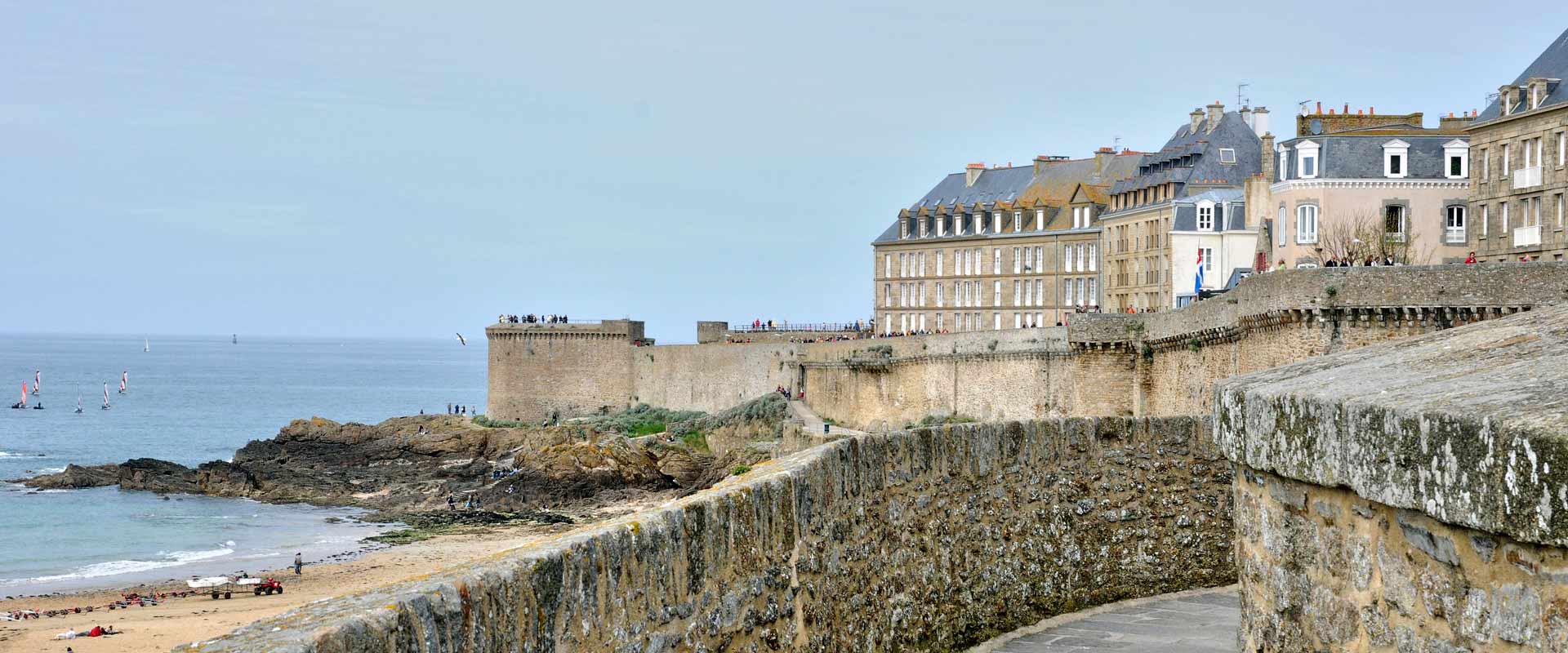 SAINT-MALO
20 minutes only from the Hôtel de l'Abbaye, do not miss the visit of the superb city of Saint-Malo, during your stay in France.
Saint-Malo,near by the Hôtel de l'Abbaye
Saint-Malo is a coastal city built on a rock surrounded by walls. This peculiar situation and its long history have made of Saint-Malo one of the major touristic city in France and North Brittany.
It was once an antic city torn between Romans and Celts, then an important harbor wanted by kings and lords, so Saint-Malo was always the object of utmost covetousness. It will then become an essential trading port from where will depart expeditions and sailors to discover the new world. Having made its fortune this way, Saint-Malo will be ruined by french revolution and rebuild slowly as a coastal and touristic city. Partially destroyed by bombings during wolrd war II, Saint Malo will try to rebuild itself with an identical architecture. Since then, it has remained a pleasant port and a nice touristic costal city.
Visiting Saint-Malo
You have to see the unique situation of Saint malo, an extraordinary city built on a rock and surrounded by ramparts in France.
You will discover in Saint-Malo the highest tides of all europe, due to its landlock position in the gulf.
Let's have a walk on the nice beaches of Saint-Malo, explore its shopping streets and taste its local seafood products. You can also visit the Petit Bé Fort, go and see stunning sculpted rocks or the Saint Malo big aquarium. Ultimately, you can go and see Saint-Malo's casino and others interesting activities in Saint Malo.
How to go to Saint-Malo, from the Hôtel de l'Abbaye
Via D73 - 25,9 km by car
Via D75 - 27,3 km by car