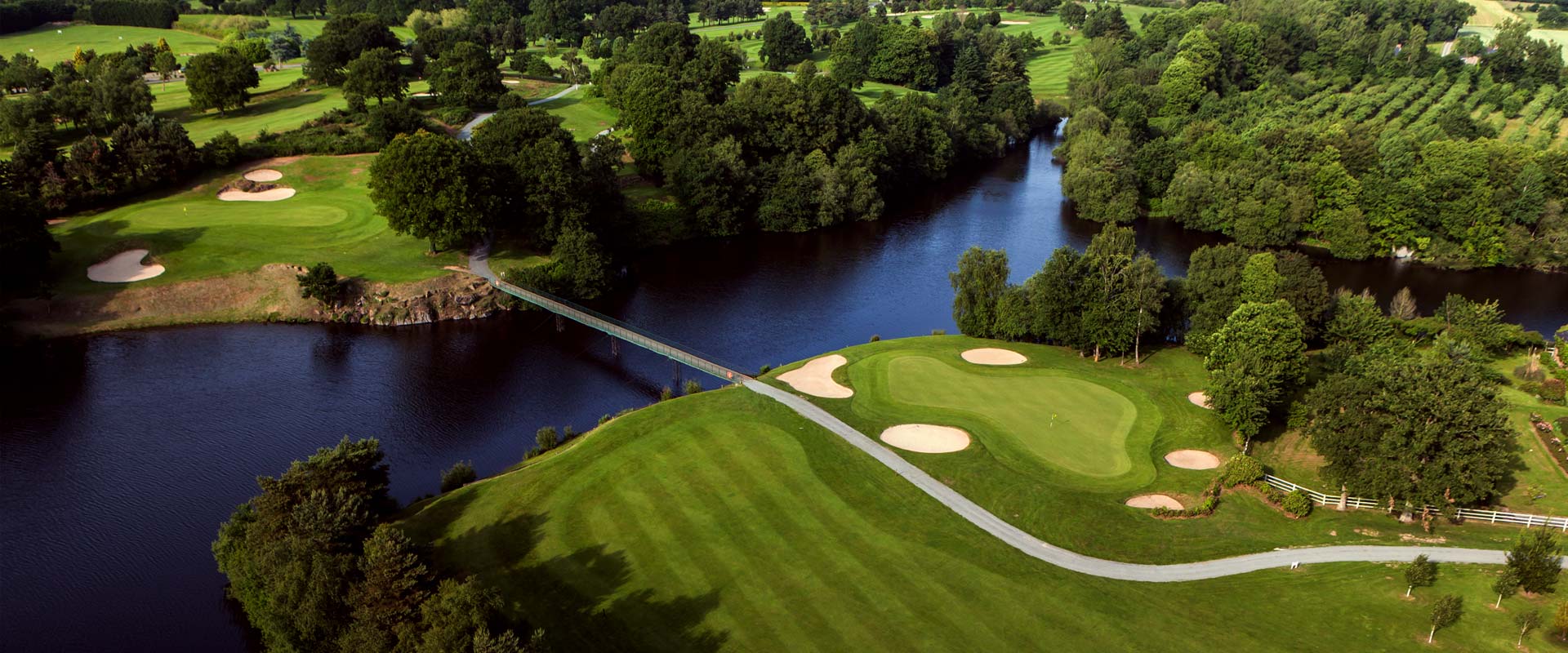 SAINT-MALO GOLF RESORT
A superb golf near the Hotel de L'Abbaye
The Saint-Malo Golf is a 4 stars golf and offers very well maintained courses in an exceptional environment, in the heart of a superb forest. The Golf offers 9 or 18 holes courses.
A beautiful surrounding
Located in a 100 hectares estate, The golf is in the middle of a typical magical britain landscape. It has a lot of. Water holes and the Mireloup lac in particular, You could enjoy its marvelous landscapes, and, if you are lucky, you could admire some deers ease their thirst early in the morning.
The Saint-Malo Golf offers a unique atmosphere and a natural environment.
Quality courses
The greens and fairways of the Saint-Malo Golf in Brittany, France are maintained with utmost care and are very pleasant to practice. The greens are ample, the fairways spacious and the vue opened.
You will have the opportunity to exercise on a practice and to rent all the necessary material.
By staying at the Hôtel de l'Abbaye, in France you are only a few steps from the Saint-Malo Golf and you could enjoy superb courses as well as an elegant setting and a charming hotel.
How to get to the Saint-Malo Golf resort - Le Tronchet, from the Hotel de l'Abbaye
100m by foot,or by golf cart