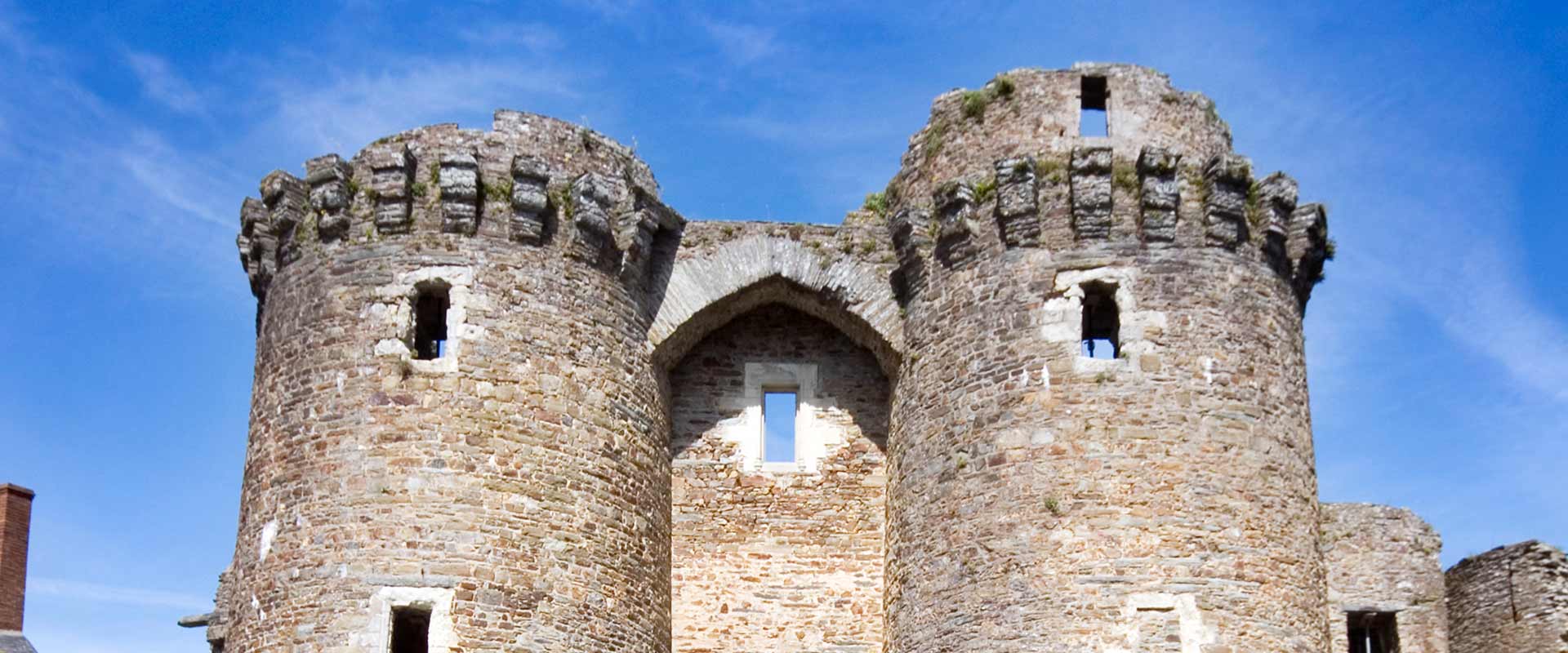 CHATEAUBRIAND'S CASTLE
A medieval castle near the Hôtel de l'Abbaye
Chateaubriand's castle has been built between the XIIe and the XVe century. Located on a hill near a lac, this fortress was first built by the bishop of Dol, and later supplemented with other parts, such as a dungeon. The castle successively belonged to many families throughout history. It is eventually René Auguste Chateaubriand, father of the famous writer who bought it in 1761.
Chateaubriand's castle
Chateaubriand's family was ruined for a long time, but recovered its wealth thanks to Chateaubriand's father who made a quick fortune in merchant navies. So he will buy the castle in 1761.
François-René de Chateaubriand will settle there with the rest of the family in 1777, at age 9. A part of his famous booke, « Mémoires d'Outre-Tombe » tells the story of his childhood in this castle.
Ghosts and legends
According to Chateaubriand, as he reports in his biography, the legend said that the castle was unhabited by a ghost of one of its former owner, a man with a wooden leg that people heard walking at night, and that his father said having once seen. The legend also added that this man was often accompanied by a black cat that one could hear meow.
It was discovered years later, as the castle was renovated, a skeleton of a momified cat, letting people think that the legend was real.
How to go to Chateaubriand's castle
Via D73 - 12,3 km by car
Via D80 - 13,8 km by car