Enjoy the best, for the better price
SPECIALE OFFER
Looking for a relaxing stay in Brittany, beautiful region of France nestled between sea and countryside ? the Hôtel de l'Abbaye will satisfy your desire for peace and silence. Various offers and discounts are offered for a charming trip to Ile et Vilaine.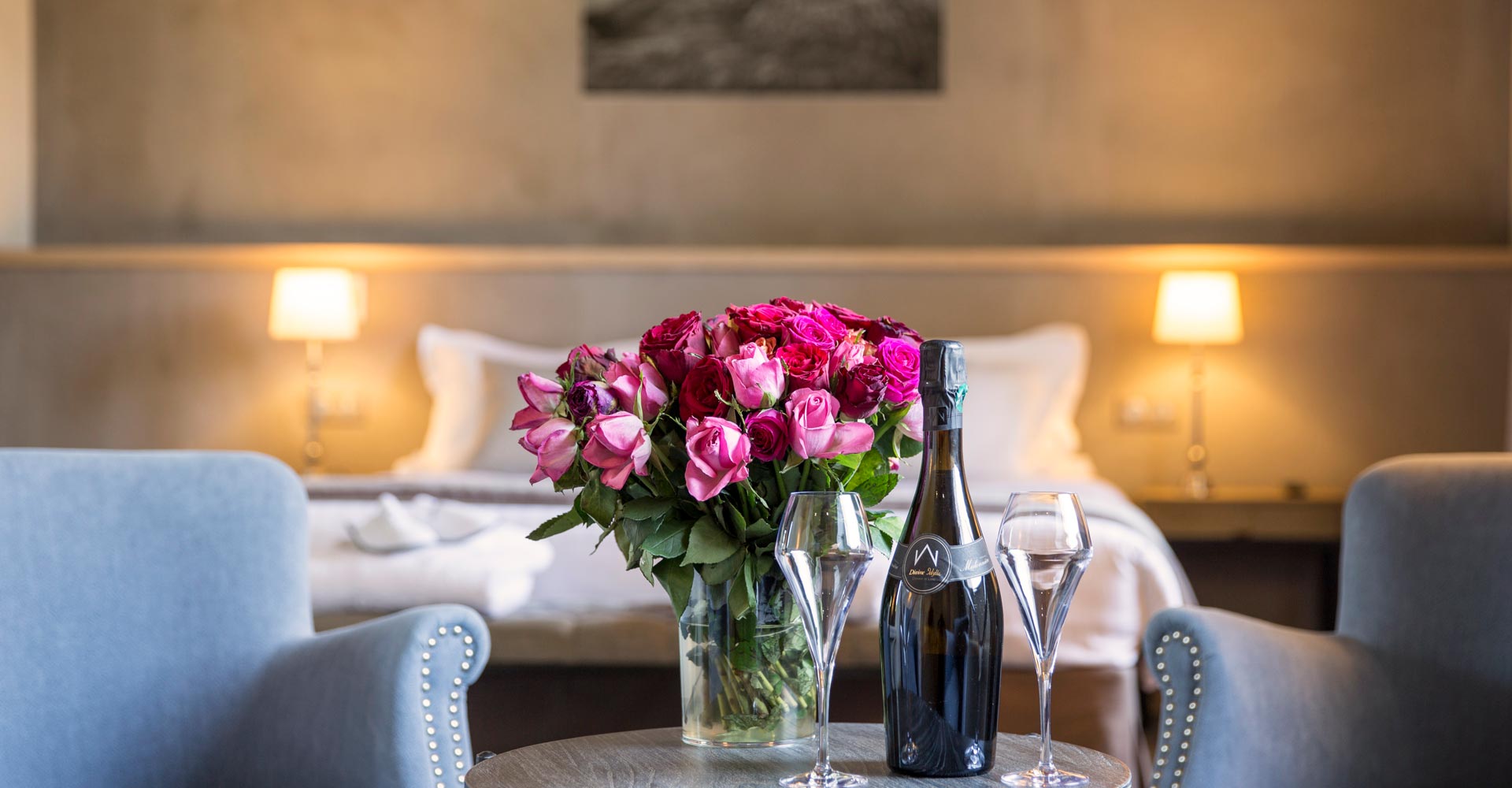 2 DAYS - 1 NIGHT
CREMANT DE LOIRE
&
SUPERIEUR
room
with breakfast
2 people
From 145.00€
ROMANTIC STAY IN BRITTANY, France
2 days/ 1 night for 2 people
A welcome bottle of Cremant de Loire, two breakfasts served in the room.
(Not combinable offer and subject to availability at time of booking / Not available in July and August)